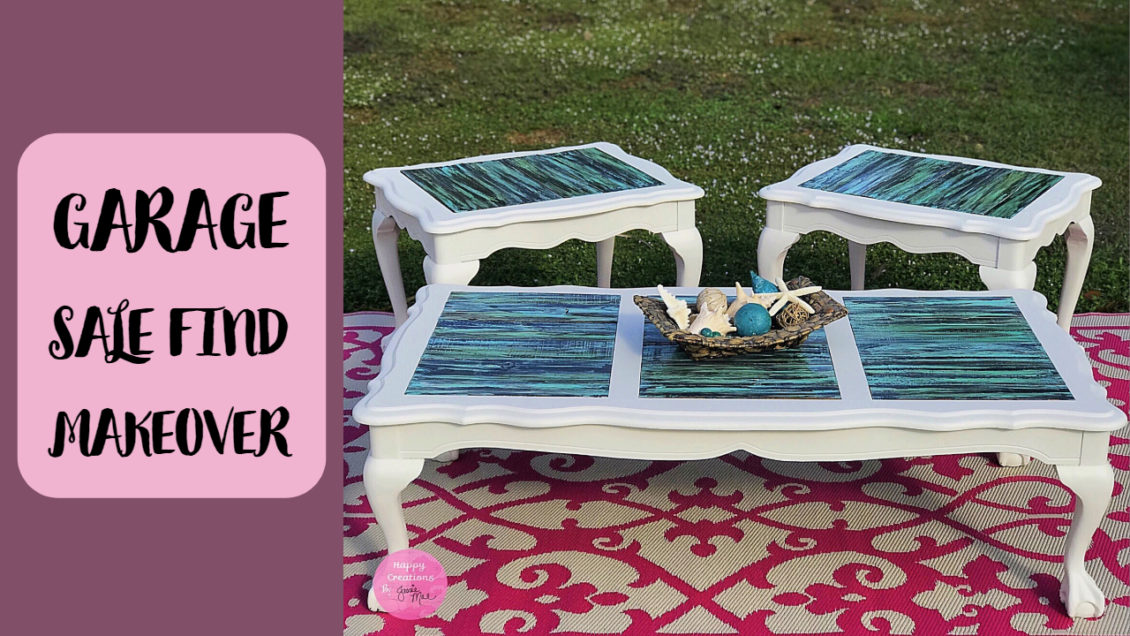 Check out this DIY video of an outdated coffee table/side table set!
This living room set from the 1980s needed a makeover. The glass inserts are difficult to clean, and the wood was screaming for painting. After removing the glass and painting the set with Farmhouse Paint, it needed something else in the empty holes.
Why not use reclaimed wood?? I painted the wood using chalk paint and Unicorn Spit and glued them right in!
Instead of purchasing new living room sets, consider revamping what you already have! Flipping furniture is something I've been having fun with, especially seeing these older pieces get a new life! #happycreationsbyjessiemae #thejessiemaeway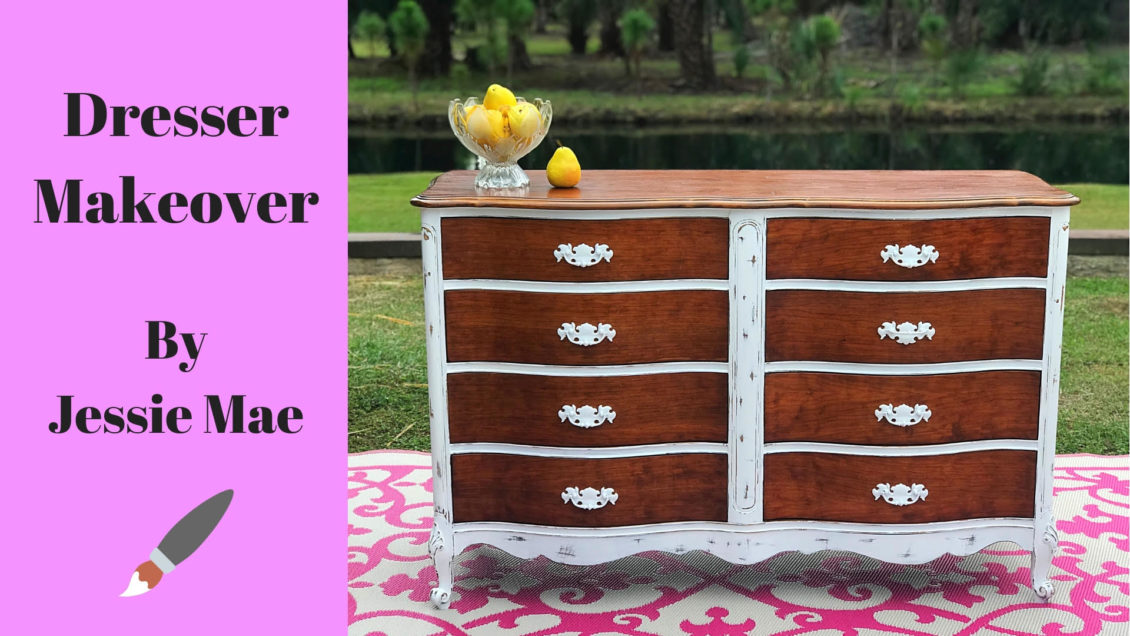 Once upon a time there was this beautiful dresser with a mirror. The dresser was so beautiful that I couldn't bear to put any paint on it.
So, I decided not to paint it. I put it in my space at the Indian River Antique Mall and it sat there for two months. Many admired it but it did not find a new home. So… with the help of my amazing hubby, I hauled it back home.
I didn't quite know what to do with this gorgeous dresser, because the wood is so amazing! And then…the light bulb came on. I didn't want to lose the beauty of the wood and the flow of the drawers, so I took a chance and partially painted the dresser.
I never really loved that mirror so I decided to lose it. The outcome paid off. I never thought I could love this dresser with paint on it…but Omgoodness, I AM IN LOVE!
#dressermakeover #happycreationsbyjessiemae #farmhousepaint
show