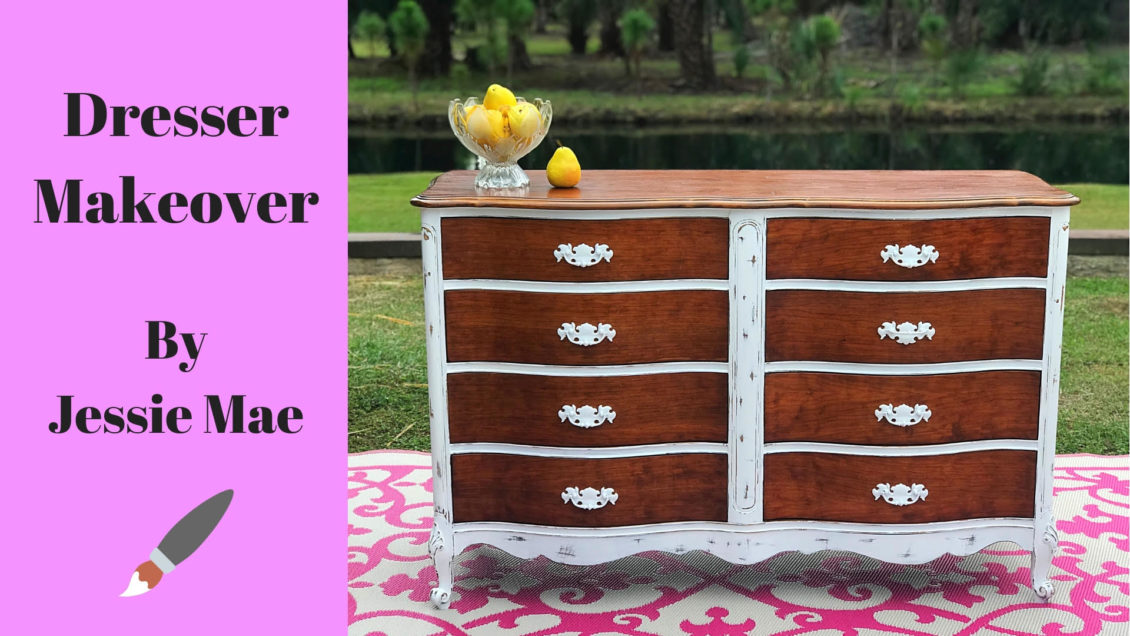 Once upon a time there was this beautiful dresser with a mirror. The dresser was so beautiful that I couldn't bear to put any paint on it.
So, I decided not to paint it. I put it in my space at the Indian River Antique Mall and it sat there for two months. Many admired it but it did not find a new home. So… with the help of my amazing hubby, I hauled it back home.
I didn't quite know what to do with this gorgeous dresser, because the wood is so amazing! And then…the light bulb came on. I didn't want to lose the beauty of the wood and the flow of the drawers, so I took a chance and partially painted the dresser.
I never really loved that mirror so I decided to lose it. The outcome paid off. I never thought I could love this dresser with paint on it…but Omgoodness, I AM IN LOVE!
#dressermakeover #happycreationsbyjessiemae #farmhousepaint
show