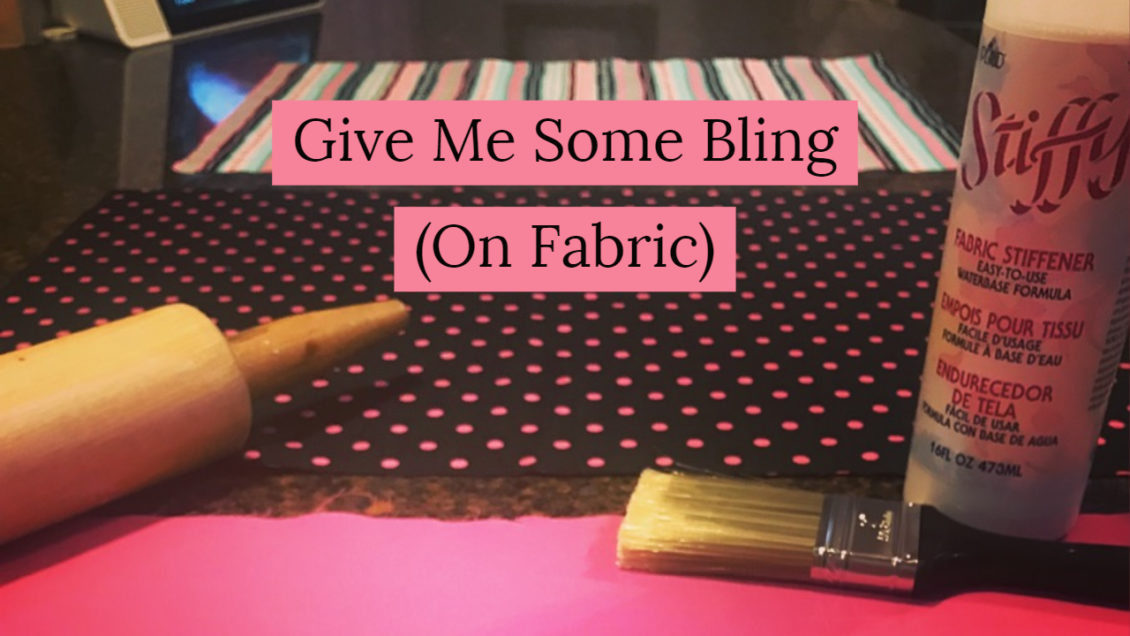 Can you say bling??? This is a cool video on how to stiffen fabric and add some bling. It is as easy as it looks, you just need to know the best products and tricks to do it right. Watch the video and stiffen your own fabric for a cool project! I have several projects coming up that needed some stiffened fabric, so I thought, why not do a DIY video.
I found the cool product
Stiffy
at Joann's Fabric & Craft store. I needed some of the fabric to sparkle, so instead of trying to find pink sparkly fabric, I decided to make it myself. The key to the sparkle to stay on the fabric, is to use FINE glitter. I used Martha Stewart, brand, but any fine glitter will do.. The key to the glitter adhering, is to sprinkle on the glitter, while the fabric is still wet, after all the air bubbles are out. Do not try to remove air bubbles after you have sprinkled the glitter, it will ruin the process.
Have fun with your fabric, I sure did! Stay tuned to to see what's coming up with my cool stiffened fabric!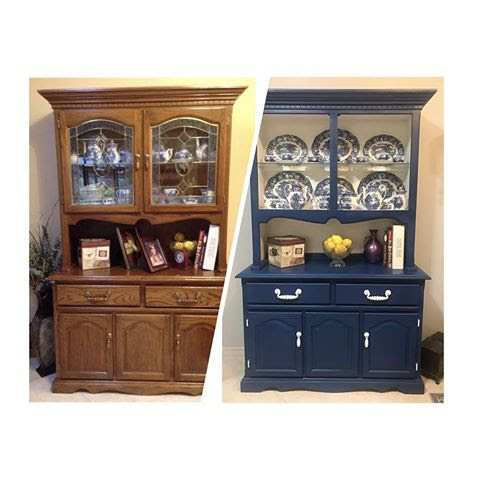 I have had this hutch since the early 90's. We did a dining room makeover and the hutch stuck out like a sore thumb. New furniture is expensive, so… I had this idea to paint it blue to match my mother-in-law's antique dishes she gave me. The dishes are about 45 years old. My mother-in-law had a bed and breakfast in Germany. It amazes me how the dishes are still in such good shape. We love using these antique dishes in our everyday life,!
Though My mother-in-law and my hubby both thought I was crazy! I decided to go for it. I used blue and white chalk paint. The blue matched the dishes very well. I thought the inside needed paint too, to cover all the oak look. It wasn't too easy painting the inside but the outcome was worth it. I used a wax to seal the paint.
It was time to paint the doors… I really am not a fan of the style of glass in the doors, so I decided to just leave them off. Patching holes is really not that hard. I was so curious to see what the family would think. And once again, I showed them that I know what I'm talking about..(ha,ha). My hubby and his mom both loved it. (Thank God!)
I guess what I'm saying… Before you spend a ton of money, transform a piece you already have. The time and resources you spend is well worth it. The way I look at it, I can spend that money on vacations instead of new furniture.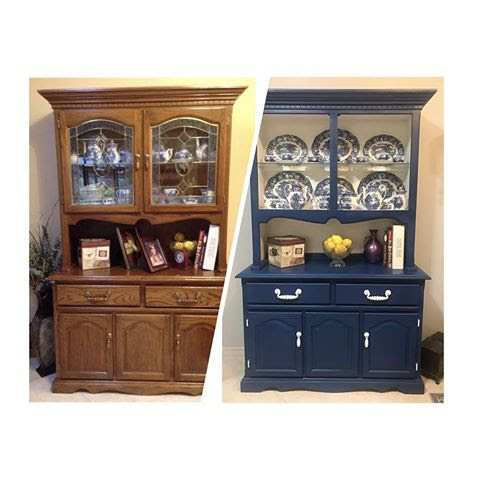 show