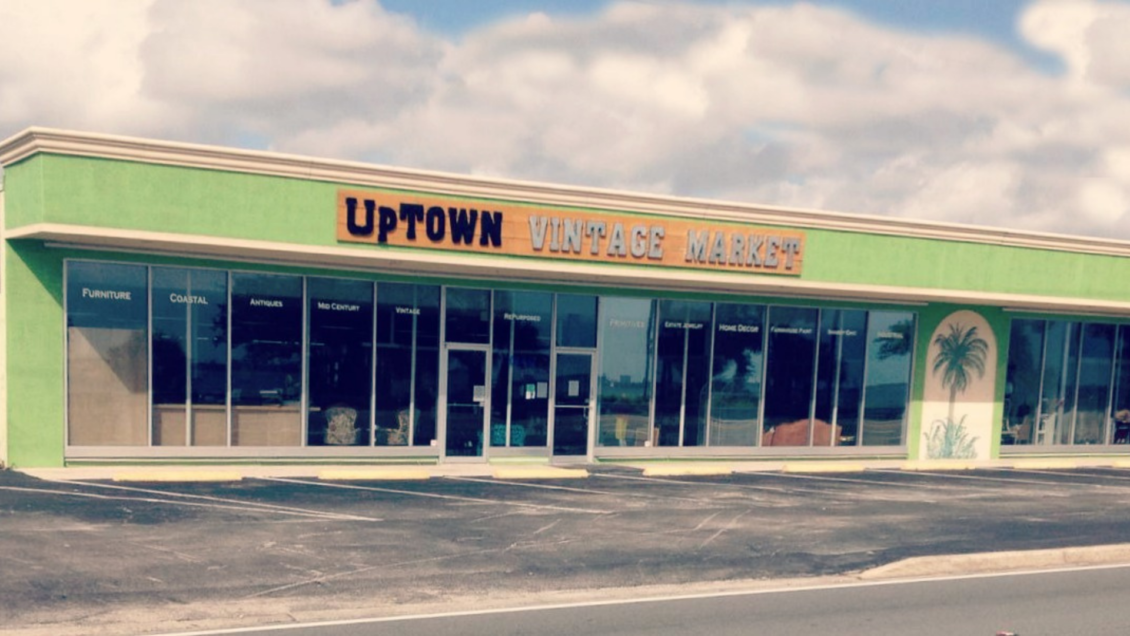 Hi friends! I'm excited to announce that I will be moving back into UpTown Vintage Market on May 4th. This will be a second location where you can find a larger selection of my furniture as well as a variety of art and small decor items.
UpTown Girl (Cue Billy Joel)
As you know, I already have a small space in UpTown for my Gourmet Pantry items. The booth right next to my pantry opened and it just felt like a sign from God when I got the call. I am super excited to be back with the UpTown Vintage Market family.
You can still find me at the beautiful Sweet Home Vintage Market in Sebastian. I will continue working hard to keep adding beautiful beachy furniture and home decor items along with my Gourmet Pantry items. I am still taking custom painting orders and would be happy to work with you to create the perfect piece for your home!
Two Is Better Than One
I'm looking forward to the challenge of maintaining two locations where all my friends on the Space Coast and Treasure Coast can find me. Come on by and check out my new space May 4th!
Thank you all for your continued support, it's not easy having a small business. Though the last few months have been hard, things are definitely coming together. God is always on time! Getting all the support from my family, friends, and the community means more than I can explain. God is good!!
Like me on Facebook, follow me on Instagram, and check out my Pinterest to stay updated on my work. I'll be posting to my blog more often in the months to come, so be sure to check back for more!
show