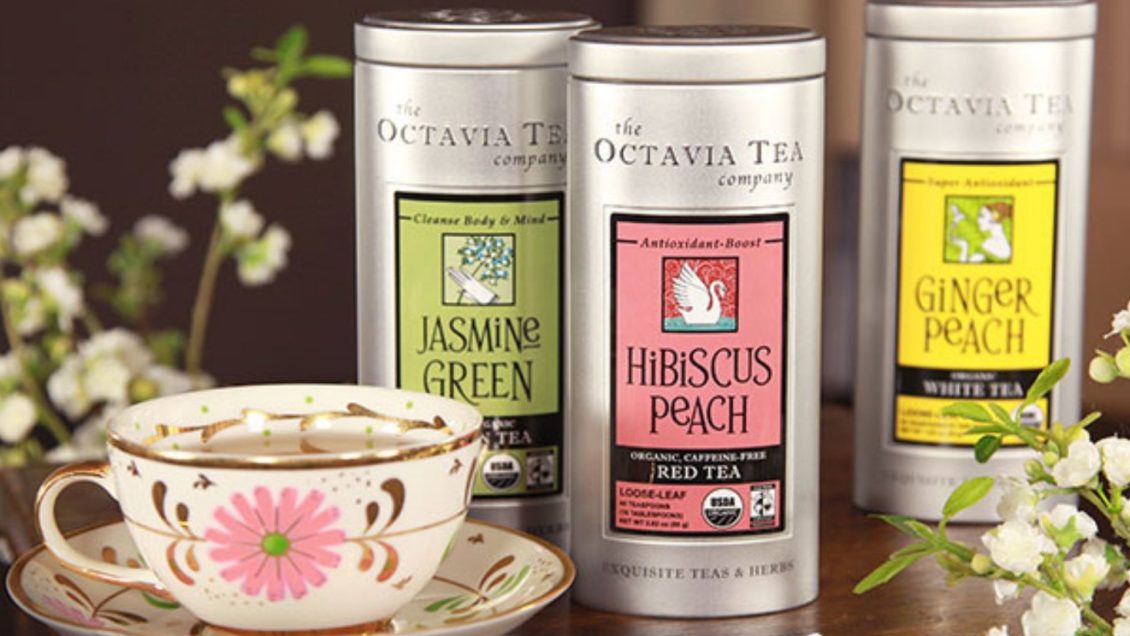 Food is good for the soul, especially when it's comfort food! That's why we started Jessie's Gourmet Pantry, to hand-select good products that not only taste good, but bring you comfort and remind you of home. While I don't like picking favorites because I think they're all special in their own way, here is a list of my top five favorite pantry items that you can buy today, in stores or in my online shop!
In our pantry, we carry two brands of jams and jellies. While I enjoy the products from both, my favorite jam so far has been the Peach Serrano Jam by Lagniappe Spice Company in Cookeville, Tennessee. My favorite way to eat this jam is on a warm bagel with cream cheese. The sweet and savory combination makes a perfect breakfast or mid-day snack!
2. Berry Cabernet Tea
All tea that I carry in my pantry is from Octavia Tea which produces high quality, gourmet tea with unique blends and full flavors. The tea that I have almost every night and have fallen in love with is their Berry Cabernet! I use one of my small serving diffuser pots to steep the tea leaves, and then add a spoonful of honey to my cup before pouring in the delicious tea itself. This is the kind of tea that brings comfy, cozy feelings along with all the health benefits that come with a daily cup of tea.
This bread mix is made by Mimi's Mountain Mixes, which I love supporting because the Mimi behind it all uses some of her proceeds to help women and children's shelters. To top it off, her mixes are easy and make delicious bread! Like she says on the box, just add your beer of choice. I don't drink alcohol, but the beer definitely does something to make this bread work! Feel good buying this product because you're not only getting yourself a treat, but helping others as well.
You read that right! NO BAKE. That will bring a smile to anyone's face, especially my friends who find themselves to be baking-challenged. All you need to make this delicious cake is cream cheese, Cool Whip or something equivalent, and a pre-made graham cracker crust you can pick up at any grocery store. You can also make your own crust, but the pre-made ones can taste just as heavenly. 
5. Spinach dip mix
I've always been a fan of spinach and spinach artichoke dips. Our family buys some every year as part of our traditional Christmas Eve feast (for 4). Next year we'll be able to make our own dip with this delicious mix from Rabbit Creek Farms! All you need is some sour cream and your dip will be ready in seconds. It's delicious, and perfect with bread, chips, or crackers. Next time you have guests over you can tell them you made the dip! How satisfying is that?
Whether you're having guests over or it's a quiet night in, these pantry items will bring joy to any home looking for some feel-good comfort food. You can find all of these items in my pantries at Sweet Home Vintage Market and Uptown Vintage Market. Most of these are available in my online shop and I'm working on getting the rest added as soon as possible.
Let me know how you enjoy these items, and what your favorites have been! I love to hear from my customers. As always you can find me on Facebook, Instagram, and Pinterest, and check back here for more blog posts!
show